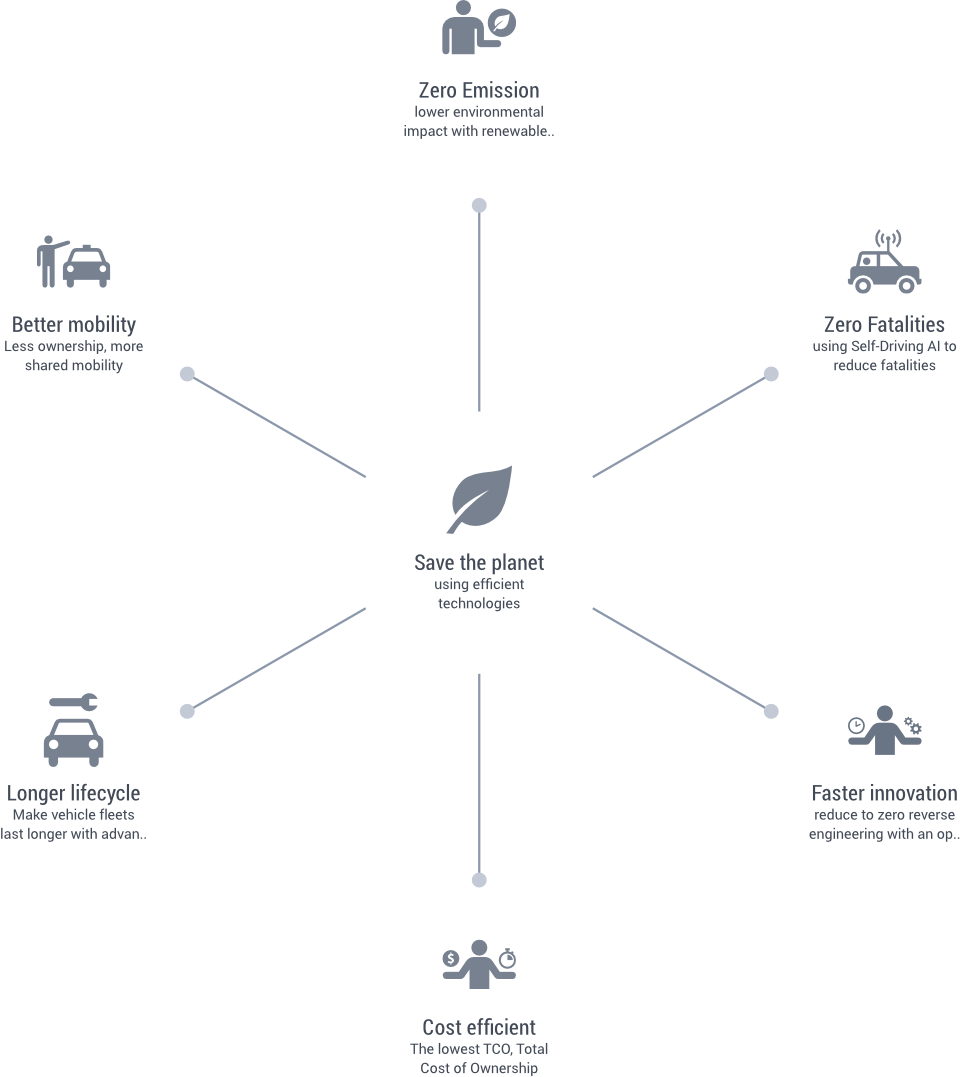 We believe that actual cars are dumb and inefficient. While others are focused to make an iPhone with 4 wheels, we want to make a server with 4 wheels.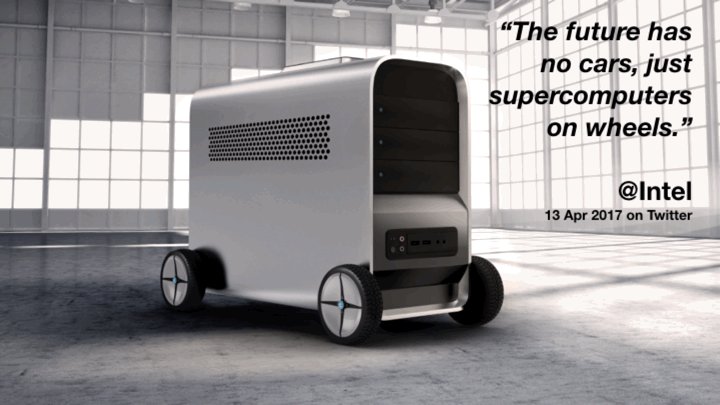 Scenarios
We want to make the perfect vehicles for these scenarios:
Self-Driving AI: IT industry is merging with the traditional Automotive
Mobility as a Service: more people in moving from A to B will prefer to use a car through a service provider like Uber or Didi instead of owning it
Advanced modularity
We need to make the technology ultra modular so we can have:
the lowest TCO (Total Cost of Ownership) by easily replacing parts
future-proof fleets by replacing parts with newer and safer ones
Open approach:
We don't believe we can do everything by ourselves with a closed approach, that's why we believe in partnership with:
Service providers like Didi, Uber, Lyft, Ola, Grab, Taxi, Car Sharing, Last Mile Delivery, Car rental, etc…
AI providers in different countries, especially in countries like China that will never allow a foreign AI to operate in their territory
part manufacturers & new startups that develop new technologies that can be integrated as a module in 'EDIT' and our platform
Open standards: to reduce close to zero the reverse engineering process so we can put in the market new technologies faster, speeding up the innovation in this field
Why?
Actual cars are inefficient, they are designed and engineered to be parked more than 95% of the lifetime, which usually lasts no more 10 years
Uber and DiDi are pushing vehicles to be driven even 24 hours a day, in this scenario, fleets don't last more than 2 years
Actual cars are not (hardware) upgradeable, just like an iPhone, companies and our planet can NOT afford to change vehicles every 2 years (or less). Cars should last more than a smartphone