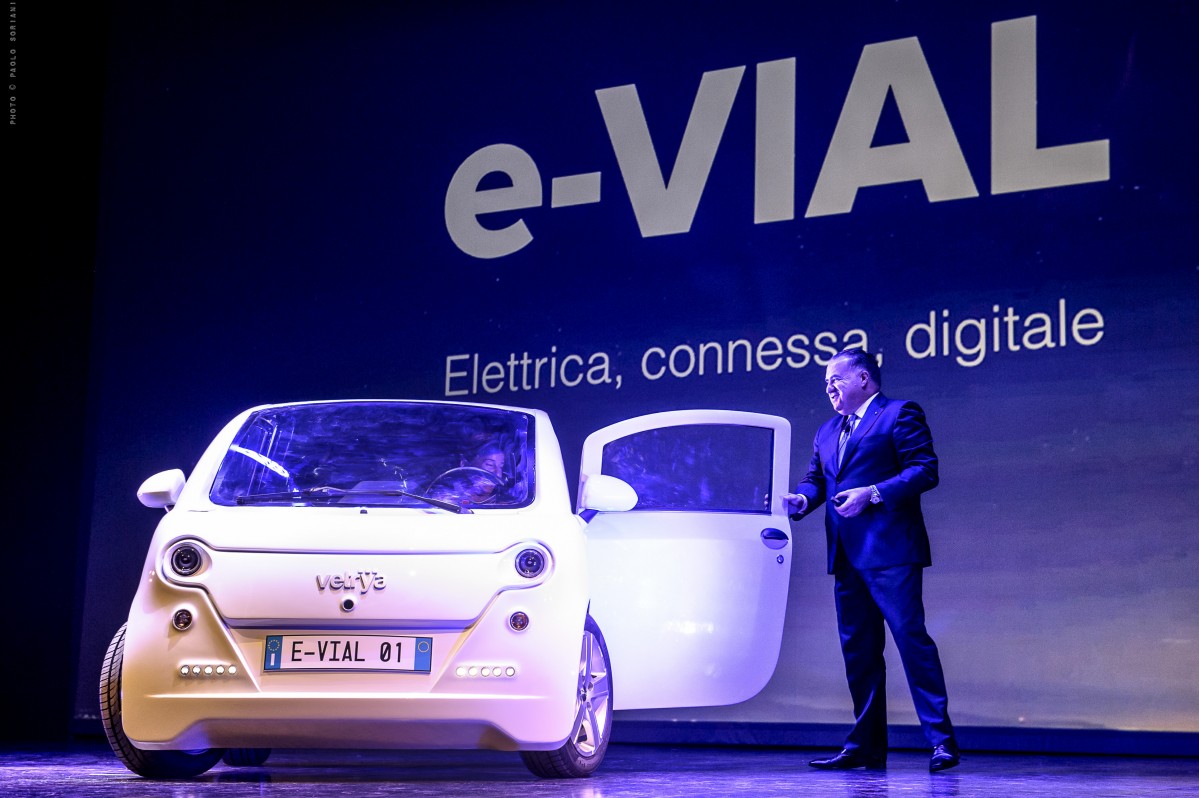 The e-vial project is part of research and development activities of the Vetrya Group and aims at the development of digital telecommunications and innovative technologies for the realization of a suite of services connected to the Internet to be applied to electric vehicles.
E-vial is a prototype of electric car. It has been designed, developed and produced by the Vetrya Group. It is connected to the Internet with a series of services and features that concretely introduce communication interfaces with the outside world and allow us to use traffic and intelligent transport services.
Full Electric
Speed: 80 mph (129 Km/h)
Autonomy: 75 mi (120 Km)
Seats: 2
Full control tablet
Smartphone key
Predictive navigator & Maps
Web e like social
Music, communication, interactive
Front/back Radar
360° Cam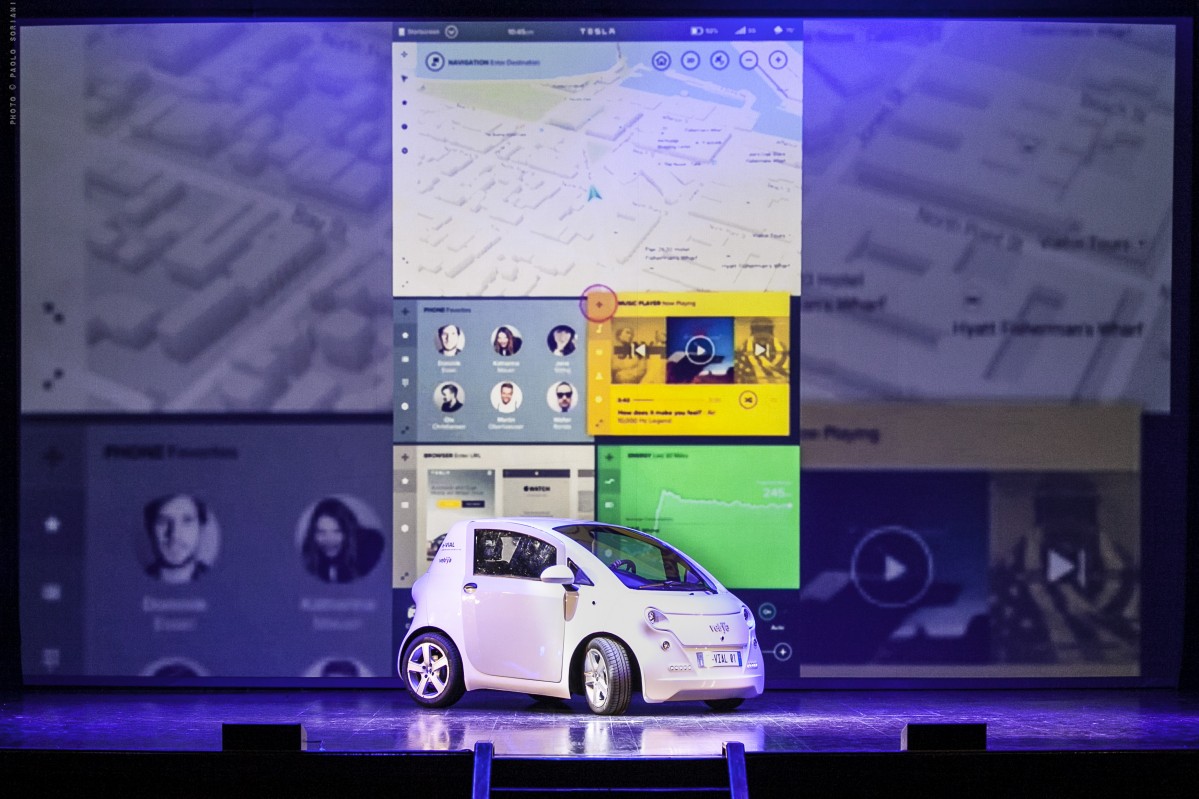 Vetrya (VTY.MI) is an Italian group recognized leader in the development of digital services, applications and broadband solutions.
The Group is listed on the Alternative Capital Market AIM Italy organized and managed by the Italian Stock Exchange. It promotes the success of Customers by introducing innovation across the value chain, with a wide range of cloud multi-screen platforms for broadband telecommunications networks, media asset management, mobile entertainment, mobile commerce, value-added services, Internet TV, broadcasting, digital advertising and content production. It applies its high competence and experience in cloud computing, big data and Internet of Things to every device connected to the network. The group operates on the markets, digital media, telco, broadband, product, outsourcing and content management. It boasts successful collaborations with leading telecom operators in the world, media companies, publishers, broadcasters, banks, utilities, manufacturing and consumer products.
Feel free to contact us here to get more information about Vetrya e-VIAL
[contact-form-7 404 "Not Found"]