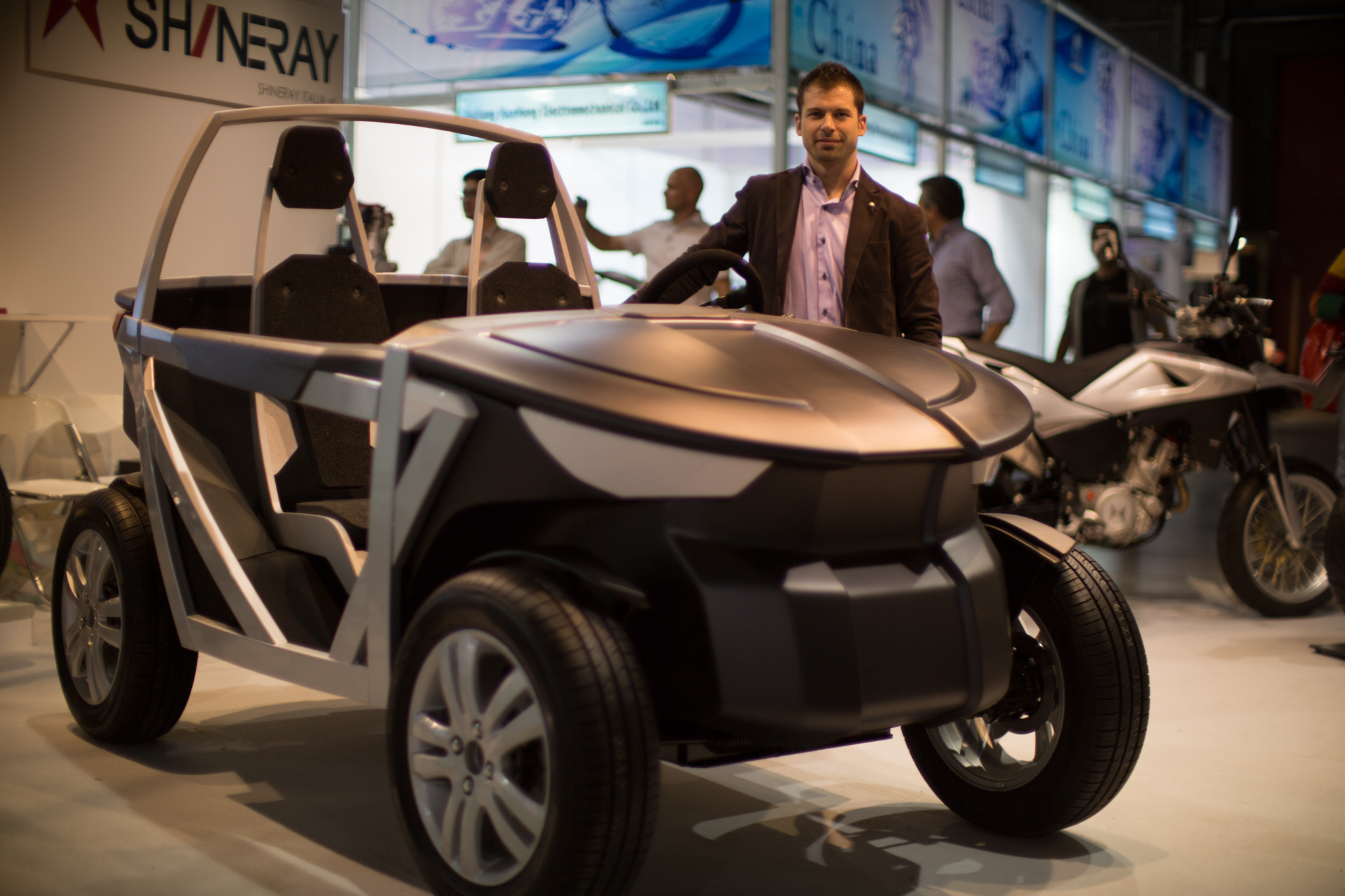 The first EV concept built on Open Motors' open and road legal framework! It was unveiled for the first time at EICMA in Milan at the end of 2013. It's a modular city-car (can be assembled easily in 1 hour) characterized by a simple and minimalist design: a mix between a two-wheel scooter and a four-wheel car.
Modular
Modular city-car with engaging looks
City Car
Busy Bee uses OEM front and rear lights that are already on the market and already road legal (making it more affordable for manufacturing)
Design
Interior design is minimal with all the instruments on a tablet (making manufacturing more affordable thanks to fewer ad-hoc molds)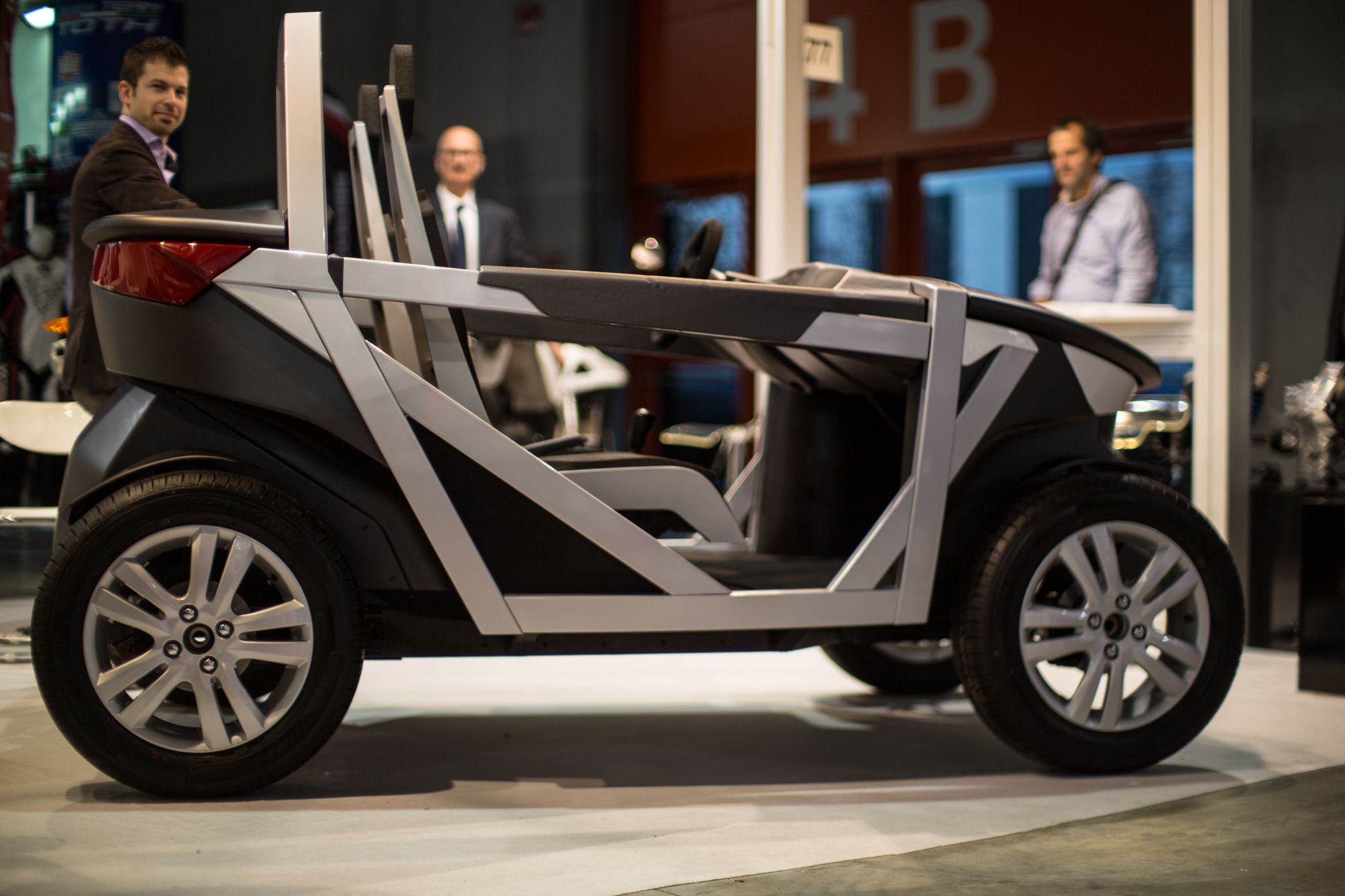 Commissioned by Italchina and coordinated by Francisco Liu, the first concept was designed by Janusz Kaniewski, then through Paolo Spada, Ercole Spada and Wojtek Sokolowski to Marco Borge who developed the 3d files and a 1:1 scale model presented at EICMA in Milan at the end of 2013.
Developed by Marco Borge's BE Engineering which works in the automotive, architecture, industrial, and transportation sectors and has over 10 years of experience in the market.
Marco Borge, CEO of BE Design and BE Engineering, is head of a team with advanced knowledge of the transportation industry. BE was set up in 2004, from a synergy of technicians with strong experience in products feasibility, planning design and industrialization.
What people say about Busy Bee
The small and sustainable Tabby and Urban Tabby vehicles could be suitable for a range of purposes, including internal or private transportation within airports or large factories, transportation of water, food or medical supplies in isolated places such rural Africa, or the creation of a "green" car sharing flee
Electric vehicle in L6e and L7e categories
Status: scale 1:1 model
Advance concept already developed for road legal approval in Europe and manufacturing
This project can be acquired as a whole (re-brand) or partially by third-parties (different smart cities), and brought to manufacturing, as well as involving OM and pre-approved suppliers.